Please download and install the AKASO GO app on the App Store or Google Play first.
Or you can download the APP from here: https://www.akasotech.com/akaso_app

The AKASO GO app lets you control your camera remotely using a smartphone or
tablet. Features include camera control, live preview, playback, download, settings, and editing.
To connect the Brave 4 Elite action camera to your smartphone via Wi-Fi, you can follow these steps:
1. Turn on the camera, press the Power button, or tap the Wifi icon to turn on Wifi. The camera will enter Wifi mode and display the Wifi SSID as well as the default password in 3 seconds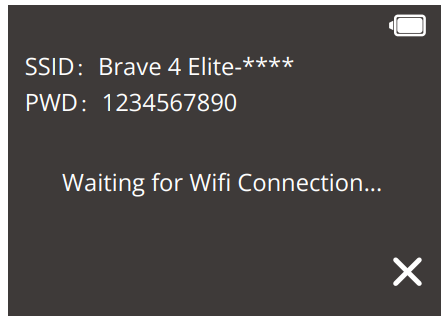 2. Turn on your phone's Wifi to enter the Wifi settings page, find the Wifi SSID in the list and tap on it, then enter the password 1234567890 for connection.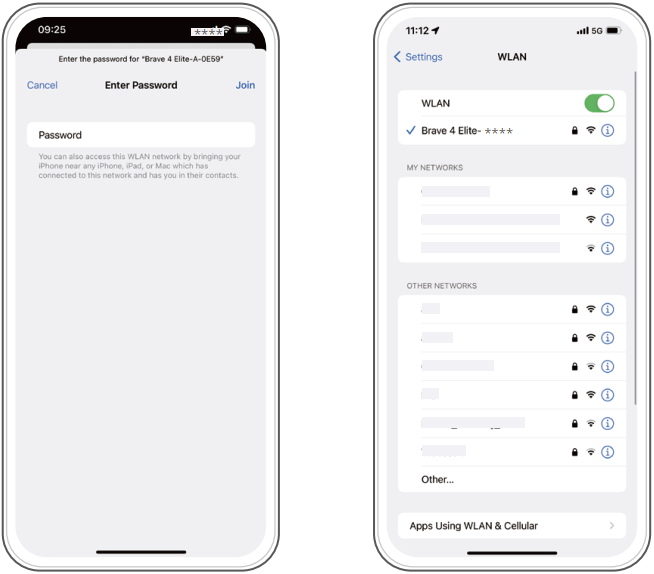 3. Open the AKASO GO app, tap "Device", then tap the "+" icon in the upper right corner to add "Brave 4 Elite".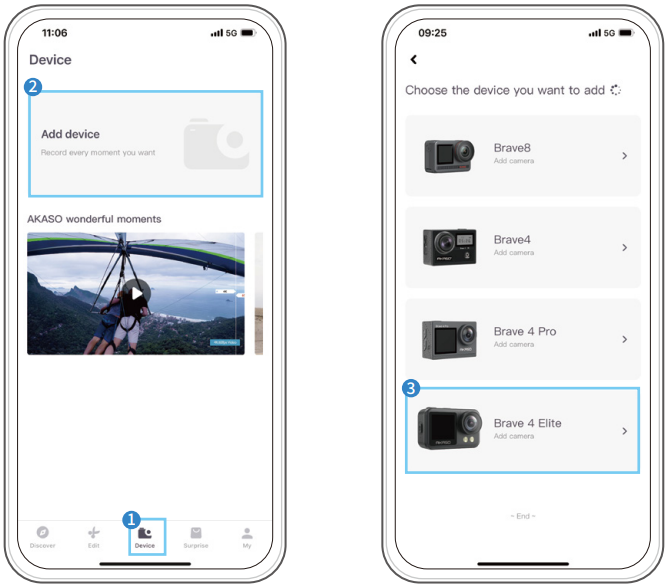 4. Tick "The above operation has been confirmed", and tap "Live Preview". Your camera will be connected to the AKASO GO app.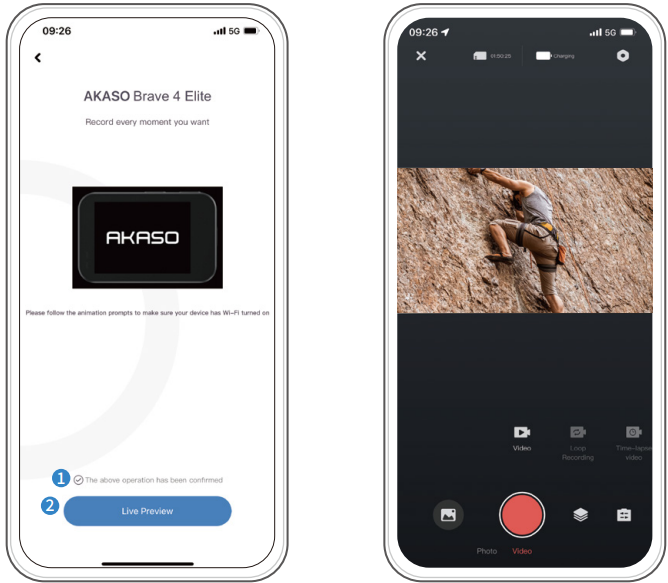 Note that the Wi-Fi connection range may vary depending on factors such as distance, obstruction, and signal interference. For best results, keep the camera and smartphone in close proximity and avoid obstacles such as walls or metal objects. You may also need to adjust the Wi-Fi settings on both devices or upgrade the firmware to the latest version to optimize the connection.